MONTREAL, Oct. 31, 2023 (GLOBE NEWSWIRE) — Powering the world's best businesses, Lightspeed Commerce Inc. (NYSE | TSX: LSPD) is announcing a roster of new product features recently released to merchants.
From AI-powered menu creation to self-serve assortment planning and continued expansion of Lightspeed Payments, each new feature has been custom-built with one goal in mind: eliminate mundane tasks that bog down retailers and restaurateurs, making it easier and more efficient to run their businesses.
"Merchants start businesses out of passion, not because they love spending hours on inventory, reconciliation, or schedules," said Ryan Tabone, Chief Product and Technology Officer of Lightspeed. "Our job as their technology partner is to empower them with the tools that simplify how they operate, so they can focus on their customers and scale their business. This latest round of new product features is the start of a string of functionality that gives them that ability, as well as an edge in their respective markets."
Lightspeed Restaurant leverages AI, data and insights to help restaurateurs make smarter decisions, faster:
Smart Items: the AI secret ingredient to building a chef's-kiss menu in secondsNew seasons means time for new menus. But what used to take hours of inputting and updating the POS now takes seconds with Lightspeed Restaurant's newest launch: Smart Items. This transformative solution:
Generates compelling product information
Creates captivating images to match
Auto translates the menu into multiple languages to service the languages you operate in
Whether restaurateurs are managing an extensive 100-item menu or starting from scratch, Smart Items can save them valuable time: up to 30 minutes per 100-item menu, or even hours and days for those building content from the ground up.
Advanced Insights levels up with Magic Menu Quadrant and Staff Performance ToolsLightspeed Restaurant's proprietary Advanced Insights tool just got a powerful boost with two features, now available on our flagship product globally:
Magic Menu Quadrant, offering merchants insights into popular items and those that encourage repeat dining.
Staff Performance tools help managers optimize their front-of-house team's performance, from increasing order sizes to cross-training.
When it comes to seeing these features brought to life, Jarred Drown, Owner of Terrace Bay Hotel and Freshwater Tavern in Gladstone, Michigan shared that "Lightspeed's Magic Menu Quadrant helps us expand while turning a profit on every order." What's more, Francine Joseph, Business Manager from Boukan in Toronto, Canada said that "One of the greatest features we have now that we didn't have before is capturing customer data. We always encourage our staff to capture, especially our loyal customers, repeat customers, because they're spending money here and what we want to be able to do is reward that."
Lightspeed Retail simplifies purchasing and planning for sophisticated retailers and brands:
Speed up vertical and target assortment planning Brands that operate their own retail stores can reduce manual work (and the frequency of data-entry errors) by using NuORDER Assortments to optimize inventory allocation, identify merchandising gaps, and make more informed range planning decisions.
"Implementing NuORDER Assortments meant more accurate roll ups and a clear process to write smarter buys," said Stephanie Gin, Director of Buying, Brunello Cucinelli. "We now get an immediate visual of the assortment thus making it much easier to analyze and review. The tool has replaced all manual processes and has become essential to our buying process."
For multi-brand retailers, NuORDER Assortments now allows both merchants and brands to efficiently load and manage financial or allocation targets, which enables them to compare their assortment against planned spend and making it easier to see where they are over and under invested. As they write their units, buyers can review how their totals measure against their targets for different departments, categories or other product groupings.
Additionally, onboarding new brands to NuORDER Assortments is completely self-service, allowing for automated mapping of their product schema into an assortment schema and enabling the brand to configure their setup.
Millions of products, thousands of brands, now available across all major Lightspeed Retail verticalsWith Lightspeed Retail's B2B Catalog expanding across all major verticals such as Fashion & Apparel, Sporting & Outdoor goods, Bikes, Toys & Crafts, Home & Lifestyle, retailers can now add product info from millions of products from thousands of popular brands straight to their product catalog. This is significantly quicker than adding products manually, and merchants can ensure that all product info, images, descriptions, UPC and more are correct and verified from the supplier, making it quicker than ever to start selling new products.
Create, schedule, track, and sell service offerings directly inside Lightspeed Retail After a successful beta launch, our Services Module is now available on Lightspeed Retail everywhere. Better yet, it now lets merchants include backordered items. This module is best served by retailers with service components like bikes, sporting goods, jewelry.
Lightspeed Payments continues to expand availability globallyLightspeed remains dedicated to simplifying complex processes for their merchants on all fronts, including Lightspeed Payments. Unified into both flagship products—Lightspeed Retail and Restaurant—Lightspeed Payments continues its global expansion:
Lightspeed Payments is now available for eligible merchants via Lightspeed eCom in Canada, Australia, the United Kingdom, and Belgium.
Lightspeed Payments is now available on Lightspeed Restaurant in Belgium and the Netherlands.
With these launches, Lightspeed Payments is now available in Australia, Canada, Belgium, Switzerland, Germany, France, Netherlands, United States and United Kingdom, making international transactions more accessible and convenient for businesses of all sizes. Learn more about Lightspeed Payments on the Company's Lightspeed Retail or Lightspeed Restaurant websites.
Lightspeed powers the world's best businesses, including Playbill (USA), W Cosmetics (Australia), Les Jumelles (Antwerp), Imagine Exhibitions, Melissa Joy Manning (New York), Neal's Yard Remedies (London), Joel Robuchon Group (Global), Alinea (Chicago), Zilte (Antwerp), Le Chalet de la Forêt (Brussels), Gustoso Group (Germany), Kei (Paris), and Da Terra (London).
Dive into the transformative features of Lightspeed Retail and Restaurant on our website, or to witness its powerful capabilities, watch a demo.
About Lightspeed
Powering the businesses that are the backbone of the global economy, Lightspeed's one-stop commerce platform helps merchants innovate to simplify, scale and provide exceptional customer experiences. Our cloud commerce solution transforms and unifies online and physical operations, multichannel sales, expansion to new locations, global payments, financial solutions and connection to supplier networks.
Founded in Montréal, Canada in 2005, Lightspeed is dual-listed on the New York Stock Exchange and Toronto Stock Exchange (NYSE | TSX: LSPD). With teams across North America, Europe and Asia Pacific, the company serves retail, hospitality and golf businesses in over 100 countries.
For more information, see lightspeedhq.com.
Follow us on social media: LinkedIn, Facebook, Instagram, YouTube, and Twitter.
Forward-Looking Statements
This news release may include forward-looking information and forward-looking statements within the meaning of applicable securities laws ("forward-looking statements"), including information regarding Lightspeed's product offerings and planned product roadmap. Forward-looking statements are statements that are predictive in nature, depend upon or refer to future events or conditions and are identified by words such as "will", "expects", "anticipates", "intends", "plans", "believes", "estimates" or similar expressions concerning matters that are not historical facts. Such statements are based on current expectations of Lightspeed's management and inherently involve numerous risks and uncertainties, known and unknown, including economic factors. A number of risks, uncertainties and other factors may cause actual results to differ materially from the forward-looking statements contained in this news release, including, among other factors, those risk factors identified in our most recent Management's Discussion and Analysis of Financial Condition and Results of Operations, under "Risk Factors" in our most recent Annual Information Form, and in our other filings with the Canadian securities regulatory authorities and the U.S. Securities and Exchange Commission, all of which are available under our profiles on SEDAR at www.sedarplus.ca and on EDGAR at www.sec.gov. Readers are cautioned to consider these and other factors carefully when making decisions with respect to Lightspeed's subordinate voting shares and not to place undue reliance on forward-looking statements. Forward-looking statements contained in this news release are not guarantees of future performance and, while forward-looking statements are based on certain assumptions that Lightspeed considers reasonable, actual events and results could differ materially from those expressed or implied by forward-looking statements made by Lightspeed. Except as may be expressly required by applicable law, Lightspeed does not undertake any obligation to update publicly or revise any such forward-looking statements, whether as a result of new information, future events or otherwise.
For further information: Media Contacts: Canada: Victoria Baker, NKPR – [email protected]; USA: Jennifer Fugel, Newsmaker Group- [email protected]; Lightspeed Media Relations – [email protected]; Investor Relations: Gus Papageorgiou, Lightspeed Investor Relations – [email protected]
A photo accompanying this announcement is available at https://www.globenewswire.com/NewsRoom/AttachmentNg/7b05c453-034b-4277-82c9-3c8dc846d62b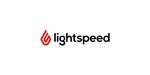 Source: Lightspeed Commerce Inc.

link