Skills can make or break your resume. They should match the jobs you're applying for and show recruiters that you can succeed at their companies.
Sometimes companies will use applicant tracking systems (ATS) that automatically scan resumes and forward the best matches to hiring managers. Whether a human or a computer is looking over your resume, it pays to have a robust set of skills.
Below, we'll cover some skills to put on your resume, the difference between soft and hard skills and the best ways to highlight skills when communicating about your work experience:
The 12 Best Skills to Put on a Resume
Putting the right skills on your resume signals your readiness for the jobs you apply for. Almost anyone can develop these, regardless of professional background—they're huge green flags for recruiters.
1. Adaptability
Change is the only constant in business, according to Mark Cuban. The skills you develop when you start a job may not be relevant in five years, even if you're still in the same position.
Companies want employees who can adapt to changing times. Demonstrating that on your resume shows employers that you're a good long-term investment.
2. Attention to Detail
Anyone can do sloppy work. Having attention to detail means spotting the little mistakes before they become big problems.
Calling out your attention to detail on your resume sets you apart as someone who will sweat the small stuff and pursue excellence in every part of your job.
3. Communication
Virtually every job involves some amount of communication. Are you a software engineer who just wants to code? You still have to talk to clients about their needs.
Eyeballing a management role? You'll need to successfully communicate with direct reports to give feedback and achieve team goals.
Talking about your communication skills on your resume, including listening, presentation and writing skills, shows you know how to work with others. You can also mention your communication style to make sure you're a good fit for a company's culture.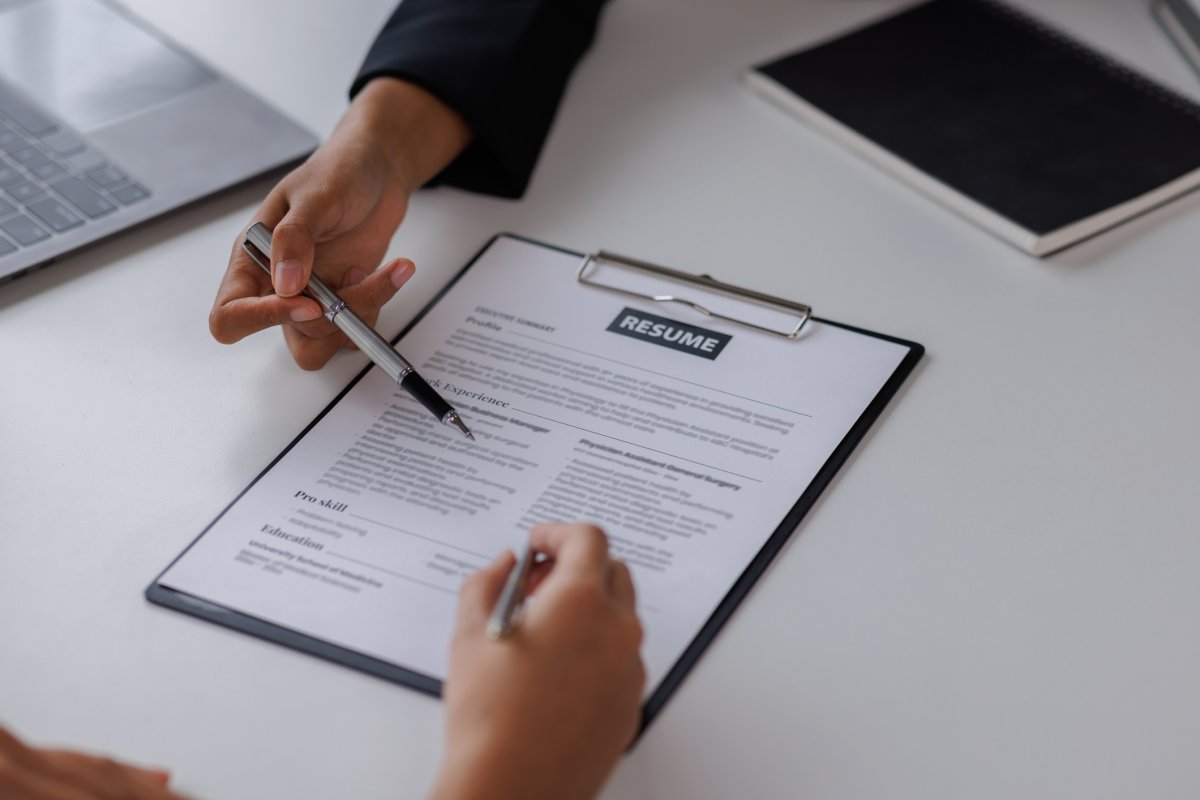 4. Creativity
The best employees are not just cogs in a machine. They stand out by thinking outside the box and offering creative new solutions to their company's problems.
But creativity doesn't necessarily mean you're artistic. If you're an analyst, it could mean drawing novel conclusions from data. If you're a manager, it could mean finding interesting new ways to engage your team.
Including creativity as a skill on your resume shows employers that you can offer value beyond the job description.
5. Critical Thinking
Critical thinking is your ability to find solutions beyond the obvious. Good critical thinkers can get to the "why" behind a problem, anticipate future problems and elevate the quality of work their teams produce.
Putting critical thinking on your resume takes your skills to the next level. It also speaks to your independence—you come up with solutions on your own, rather than relying on others.
6. Customer Service
Many jobs require some sort of customer service element. Salespeople or project managers talk to customers, helping them get exactly what they're looking for. Other workers, like copywriters or data engineers, may still meet with customers to speak to their area of expertise and demonstrate the viability of their company's work.
Don't take customer service skills for granted. They're valuable in almost any position.
7. Digital Skills
Most office jobs require basic computer literacy. Employers expect employees to know how to open computer and phone applications, send emails and sometimes use video call tools like Teams or Zoom. Being digitally literate can mean knowing when to send a quick chat vs. a long email.
These skills are absolutely worth listing on your resume, especially if you have experience with specific software or tools common in your industry.
8. Leadership
Leadership is your ability to get your team to work together toward a shared goal. It's not just important for managers—individual contributors can communicate better if they have strong leadership skills. ICs can also use leadership skills to take charge when their teams are confused and get the job done.
Putting leadership skills on your resume identifies you as someone who can bring order to a complicated workplace. It also sets you up as potential management material—someone worthy of future internal promotions at a company.
9. Organization
Many jobs require you to juggle several tasks. Organization is your ability to keep everything together, even when you have multiple deadlines or you're working for clients with very different expectations.
Highlighting your organizational skills puts you forward as a candidate who can perform the full range of job responsibilities without getting lost.
10. Problem-Solving
Good problem solvers can take projects from point A to point B in the most efficient way possible. They can also spot solutions that aren't obvious, making them invaluable to their employers.
Setting yourself up as a problem-solver makes you an excellent candidate for almost any job since this skill is so widely used.
11. Teamwork
Teamwork is your ability to function well with your immediate coworkers, but also with other teams you may encounter. It's more than just good communication; it includes good social skills and compassion for others.
Listing teamwork as a skill on your resume shows that you're ready to work in a bustling company where you're one part of a bigger whole.
12. Time Management
Many employers want things done yesterday. That's not always possible, but good time managers offer the next best thing: work that's done well and finished as soon as possible.
Introducing yourself as a good time manager shows that you'll finish tasks before they're due. That's something hiring managers love to see.
Hard Skills vs. Soft Skills on Your Resume
Hard skills are what you do. Soft skills are how you get it done. Good resumes include both.
Soft Skills for Your Resume
Soft skills are non-technical aspects of work, like being a good communicator or managing your time wisely. They're relevant everywhere.
According to data from LinkedIn, 92 percent of professionals say soft skills matter as much or more than hard skills.
"Soft skills are often what set one candidate apart from another with similar technical qualifications," Dan Schawbel, Managing Partner of Workplace Intelligence, told Newsweek. "Employers look for candidates who not only have the required hard skills but also possess the interpersonal and communication skills necessary to work well with others and fit into the company culture."
The introduction of artificial intelligence in the workplace may only improve the value of soft skills.
"While AI will automate certain tasks and change the nature of work, it will also place a premium on soft skills that are uniquely human," Schawbel said. "Soft skills related to creativity, emotional intelligence, ethics, collaboration, and adaptability will continue to be highly valuable in the AI-augmented workplace, enabling individuals to work alongside AI systems effectively and ethically."
Hard Skills for Your Resume
Hard skills refer to technical knowledge that you can spend months or even years developing. These are the things you learn in specialized degree programs and job training. Connecting a website to a database, operating a complex piece of machinery and balancing a quarterly budget are all hard skills.
Most jobs require certain hard skills. You wouldn't apply to be a video editor without some knowledge of editing software and techniques.
Companies may teach some hard skills on the job. For example, teaching new salespeople how to use their unique customer relationship management (CRM) software. However, most careers require hard skills that you learn elsewhere, either in school, training or an entry-level job.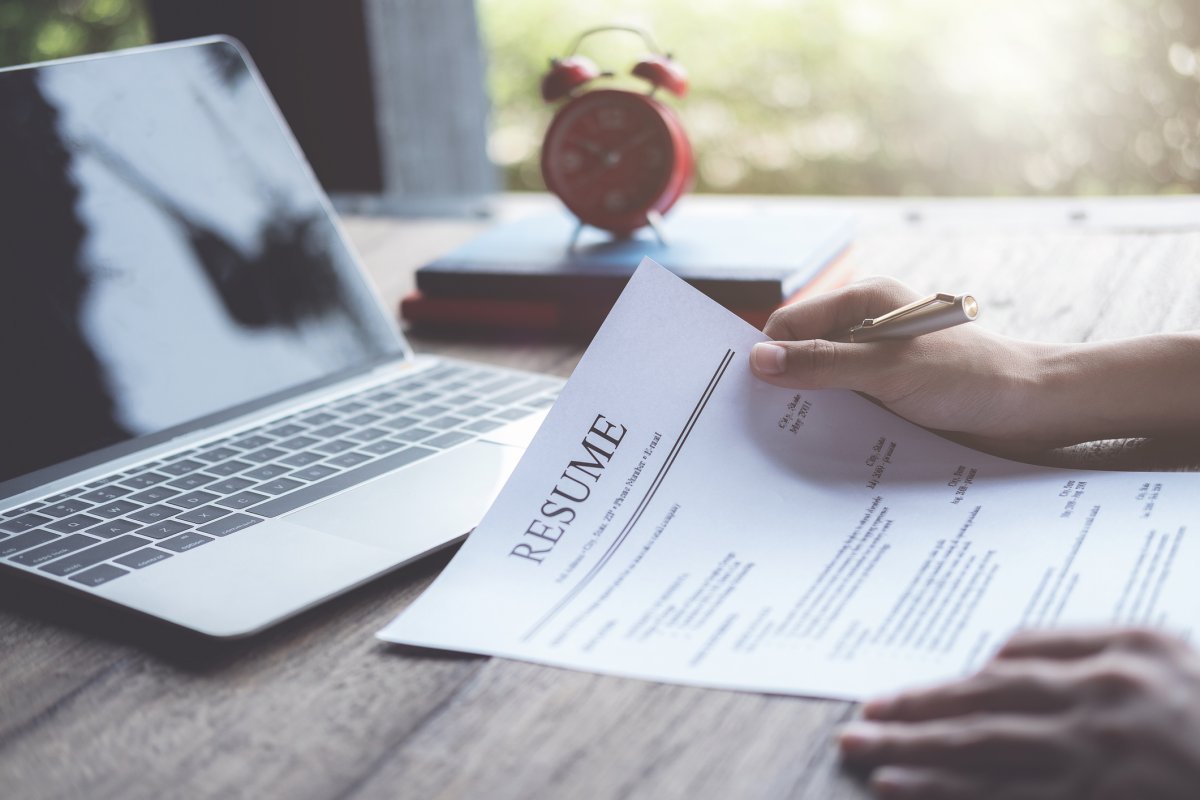 How to List Skills on Your Resume
There are two sides to listing skills on your resume: the skills you include and how you express them.
Schawbel recommends creating a dedicated "Skills" section on your resume. List hard and soft skills there.
Next, Schawbel says to back up your soft skills with specific examples from your work experience. Did you demonstrate leadership when you took command of a flailing project at your last job? Write that down, using keywords that highlight those skills like "leadership" or "teamwork." Your work experience is evidence of your skills.
Remember that recruiters and hiring managers read hundreds of resumes. You want to present your highlights without going on and on about yourself. Schawbel recommends starting each bullet point in your resume with action verbs to quickly demonstrate your skills to an employer. Use language like:
"Collaborated with internal and external stakeholders to deliver budget analyses."
"Wrote marketing emails that increased product engagement by 130 percent over six months."
"Managed construction projects across multiple sites with 15 direct reports."
Stand out by presenting a different version of your resume for each new job you apply for. Tailor your skill list for each new position by looking at the job's duties and responsibilities.
If you're applying for a management position, include your leadership skills and the times you used them. Otherwise, consider leaving those off the resume and highlighting other skills.
Skills Section Examples by Job Type
Here are some examples of possible skill sections for jobs in multiple industries and experience levels. Use these as starting points to think about skills on your resume. However, you should always look at job descriptions to see exactly what skills to include.
Copywriter
Copywriters write content for videos, emails and other marketing collateral. They try to persuade readers or listeners to buy the product or service they're highlighting.
Hard Skills:
Copywriting
Editing
Search engine optimization (SEO)
Social media marketing
Soft Skills:
Attention to detail
Creativity
Empathy
Teamwork
Data Scientist
Data scientists explore massive data sets with advanced mathematics and computer models. They work with business managers to produce actionable insights from raw data.
Hard Skills:
Data analysis
Data visualization
Machine learning
Python
Statistics
Soft Skills:
Attention to detail
Communication
Critical thinking
Organization
Nurse
Nurses perform a range of tasks in hospitals and other health care settings. The exact skills they need depend on their medical subfield and the type of institution they work for.
Hard Skills:
Medical knowledge
Medical technology
Nursing ethics
Patient education
Workplace safety
Soft Skills:
Adaptability
Communication
Empathy
Teamwork
Time management
Project Manager
Project managers organize work across multiple teams. They often bridge the gap between individual contributors and clients or other stakeholders. They keep projects on time and within budget.
Hard Skills:
Budgeting
Negotiation
Project management
Technical writing
Soft Skills:
Adaptability
Communication
Critical thinking
Leadership
Time management
Retail Sales Associate
Retail sales associates sell items, maintain the sales floor and assist customers. This is an entry-level position, but it can be an excellent opportunity to build skills.
Hard Skills:
Basic mathematics
CRM or point of sale (POS) software
Inventory management
Soft Skills:
Communication
Customer service
Empathetic
Organization
Frequently Asked Questions
Still not sure what skills to put on your resume? Here we tackle some common questions.
How Many Skills Should I Put on My Resume?
You want enough skills on your resume to impress recruiters without wasting their time.
"Aim for a list of 5 to 10 key skills. This allows you to emphasize your most critical qualifications without overwhelming the reader," Schawbel says.
Should I Format My Resume for an ATS?
Don't try to write your resume for a computer. It's a myth that most applications are rejected by automated systems—HR workers read most resumes and make decisions based on their merits.
Make things easier for recruiters by organizing information well on your resume. Include a dedicated skills section and describe your work experience directly and efficiently, with callouts to the skills you've listed.
Should I Change the Skills Section for Each Job Application?
Yes. It's a good idea to write a resume draft and then modify that draft slightly for each new job application.
Be sure to mention skills that appear in the job description. Cut mentions of skills that aren't relevant to the position, so that you don't waste recruiters' time.
What Skills Should I List if I Have No Work Experience?
Without work experience, you still have life and school. Draw up a list of transferable skills you've developed throughout your life and use those on your resume.
You should have several soft skills. If you had a leadership position in school, for example, list leadership, communication and teamwork skills.
Transferable soft skills aren't always obvious, but if you put some thought into your activities you should come up with a good list. For example, practicing a musical instrument alongside school demonstrates good time management, attention to detail and creativity.
Should I Add Certifications or Trainings?
Yes. Certifications and training are outside proof of your competence in skills. They can set you apart from other candidates who don't have that kind of evidence on their resumes.
Can I List Skills That I'm Still Learning?
Yes. Feel free to list skills where you're a beginner.
Some professionals label skills with their experience level, such as "beginner," "intermediate" or "advanced."
You can also describe your experience level in your work experience. For example:
"Learned the core functions of our company's CRM system."
"Wrote advanced web applications with JavaScript for five years."
---
Once you have your resume in good condition, you can start thinking about cover letters. Then you can learn more about finding your next opportunity with our review of the best job search apps.
Uncommon Knowledge
Newsweek is committed to challenging conventional wisdom and finding connections in the search for common ground.
Newsweek is committed to challenging conventional wisdom and finding connections in the search for common ground.
link